Enhance your Company's Reputation with our Media Training Services
Be a better communicator at when engaging with the press and media with Soar PR's media training services. As the best PR agency, we are able to provide meaningful tools and tips that can help brand spokespeople and individuals articulate their key messages and represent the brand with clarity and consistency. Soar PR has a talented and dedicated team of media expert's specialists that are experts at guiding you through media engagements and interview opportunities.
Learn How to Communicate with the Media
Communicating with the media is an important skill set to ensure that your brand and respective representatives are positioned in the best possible way. We regularly support clients across the Honk Kong to develop these their media-facing skills through training and trial sessions. With us, you will always know how to get your message across to the media no matter the question, and therefore translating this information to your target audiences. We will help you communicate effectively and confidently, on and off camera. The way in which you speak about your brand and the offerings will support efforts in gaining exposure. Our media training services can contribute directly to your brand profile building and evergreen positioning. As one of the top media agencies in Honk Kong, we help you explore numerous communication strategies and equip you with the relevant tools to prepare you for all media engagements. Discover your potential and consult with our experienced media strategist.
Get your Message across Succinctly
The sole purpose of our media training services is to help your brand develop a fluent voice that is able to communicate the key messages. At Soar PR, it is our objective to empower each brand and spokespeople to tackle communication with confidence and in alignment with the mission, vision, values and key messaging. With our highly customized media training sessions, you can effectively communicate your opinions with an impact.
We can help you develop effective communication skills that will assist you and your brand in overcoming hurdles and difficult questions that may come your way.
GUARANTEED COVERAGE IN LEADING PUBLICATIONS
INCREASED BRAND
AWARENESS
Contact Us to get your brand priceless
media coverage and achieve tangible
business results today!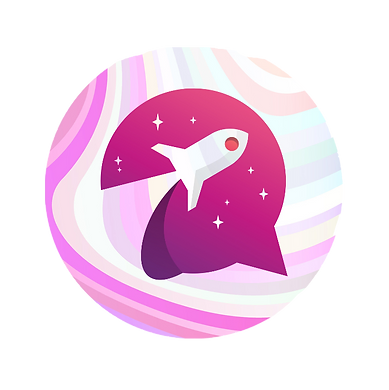 The media training will teach you how to answer questions, what expressions to avoid, and what not to say when interacting with the media. Moreover, you will learn how to stick to your script so that you can steer the narrative in the direction you desire – and how to get it back on track if it goes off course.
What Types of People Need Media Training?
People who represent an organization in the news media are obviously those who need media relations training the most. Business professionals, corporate leaders, social leaders and association leaders are some of the people who can participate in this.
Does Media Training Apply If I Will Not Be Interviewing With The Media?
If you plan on using any media, including social media, to communicate with the public then media training can help you gain greater clarity and command of your message and it will help you avoid some of the costly and image-breaking mistakes that can be made without proper strategy and preparation. You shouldn't wait until you have an interview to prepare for it.
What are the Benefits of Media Training?
Here are some benefits of taking media training sessions:
Learn how to create strong media relationships, how to maximize every media opportunity, and how to work with the media effectively.

Make your interview messages memorable and compelling.

Be comfortable and confident on camera and during interviews.

Become a go-to source for the media.
What happens in media training?
Communications training for people who will interact with media outlets is known as media training. During this training, individuals will learn how to engage the media in a professional manner and discuss relevant topics.
What our media training includes?
⦁ We will enlighten you about what the media wants to hear from you based on your brand
⦁ The do's and don'ts during interaction with the media
⦁ Get extensive insights on how to handle the difficult questions
⦁ Learn the effective ways to stay calm during any type of crisis
⦁ We will assist you in effectively delivering your essential brand specific
We always aim to enrich your company's team members with the tools they require to stay ahead of their competitors. You can rely on our media training to ace important press meets. messages
What our approach to media training?
Media training from Soar PR will ensure you are well equipped with the tools and strategies you need to ensure individuals and brand spokespeople are able to maximize performance in important interviews. We tailor our media training services to your brand, the experience of the spokesperson and its present activities.
Our media trainers help you develop confidence ahead of speeches, media interviews, and crisis management situations. Being one of the top media agencies in Hong Kong, we follow a unique, tailored approach to media training.