Introduction:
We are a part of that business landscape where Public Relations (PR) plays a pivotal role in establishing and maintaining a brand's reputation. Choosing the right PR agency can be a game-changer for your business. However, with so many options available, it's essential to navigate the selection process wisely.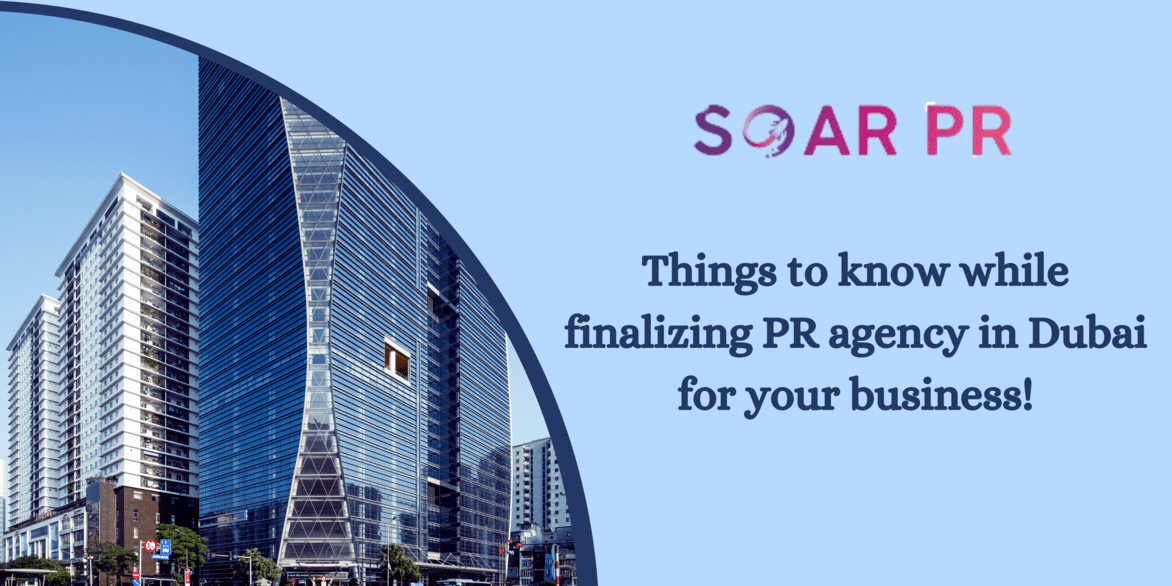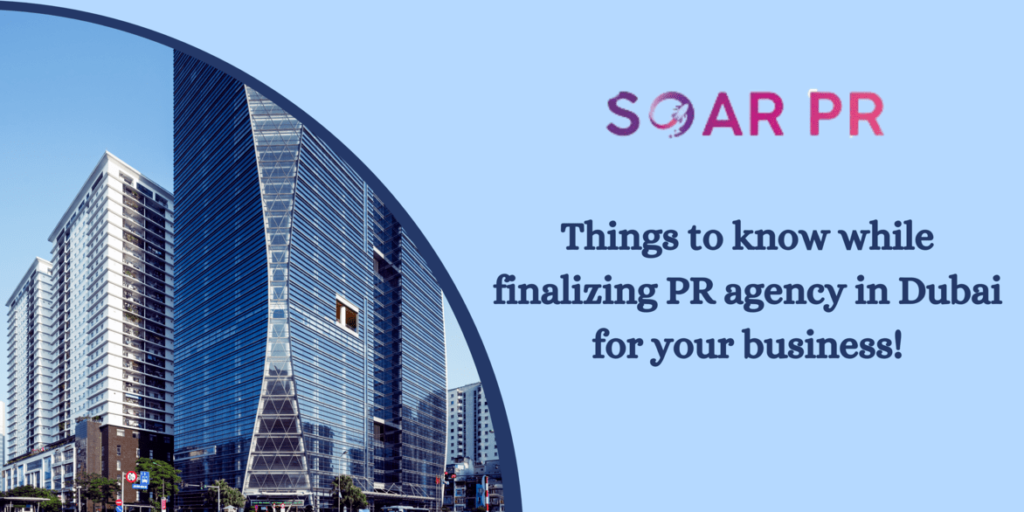 In this article, we'll discuss key factors to consider when finalizing a PR agency in Dubai for your business, ensuring your investment yields fruitful results. Keep on reading to know about the same in detail!
Factors to know:
Understanding Your Business Needs:
Before searching for the ideal PR agency, take a step back and thoroughly understand your business needs. Determine your PR goals, whether it's enhancing brand visibility, crisis management, or community engagement. A clear understanding of your objectives will guide your agency selection process.
Industry Expertise and Experience:
Dubai is a diverse market with a wide array of industries, each having its unique challenges. Look for a PR agency that specializes or has extensive experience in your industry. They should have a track record of successful campaigns and an understanding of your target audience.
Local Market Knowledge:
Dubai's market is distinct, and understanding its cultural nuances is vital. A PR agency with local market knowledge can help you navigate through these intricacies effectively. They should have a grasp of local trends, customs, and regulations.
Proven Track Record:
Reputation is everything in the PR industry. Research the agency's track record. Look for case studies, client testimonials, and references. A PR agency with a history of delivering results and maintaining long-term client relationships is a good indicator of their competence.
Creativity and Innovation:
In the ever-evolving world of PR, creativity and innovation are key. Your chosen agency should be capable of crafting unique and attention-grabbing campaigns that set your brand apart from the competition. Their creative approach should align with your brand's values and goals.
Digital Presence and Capabilities:
In today's digital age, an effective PR strategy must encompass online channels. Ensure the PR agency you choose is well-versed in digital marketing, social media management, and online reputation management. Their ability to harness the power of the internet can significantly impact your brand's visibility.
Budget Considerations:
PR agency fees can vary widely, so it's crucial to establish your budget early in the selection process. Be transparent about your financial constraints, and find an agency that can work within your budget while still delivering quality services. Remember that PR is an investment in your brand's future.
Communication and Reporting:
Effective communication is key to a successful PR campaign. Clarify how the agency will keep you updated on their progress, and establish reporting metrics that align with your goals. Regular updates and transparency will help you gauge the effectiveness of their efforts.
Conclusion
Selecting the right PR agency in Dubai for your business is a critical decision that can significantly impact your brand's success. By considering these you will be able to connect with the PR agency right away. You will not get into any trouble after having a strong PR on your side for managing the promotions of your business!