Double Your Sales with the Top Google Ads Company in Dubai
Unlock your brand potential and skyrocket new customer growth with our Google Ads Services in Dubai. Supercharge your revenue growth through PPC campaigns, display advertising, and retargeting with Google Ads.
Double your sales with our digital marketing services.
Unleash the true power of Digital Marketing services in Dubai. As a trusted 
public relations agency in Dubai
, crafting compelling narratives and enhancing brand reputation.
Search Engine Marketing (SEM) is a digital marketing approach that strategically positions ads on search engine results pages (SERPs). Advertisers pay when users click on their ads, enabling precise customer targeting and instant visibility, driving traffic and conversions. As a top Google Ads Company in Dubai, our team boasts extensive experience and is guaranteed to drive results and revenue growth.
As the top digital marketing agency in the UAE, we help brands create viral campaigns that drive sales. At SOAR, we understand what it takes to cut through the clutter with social media and search engine marketing. Our team of skilled advertising experts, data analysts and web designers will ensure to supercharge your customer acquisition and sales funnel.
To learn more about our Digital Marketing campaigns, get in touch with us today.
Guaranteed Results, or Your Money Back
Discover your brand's full potential through our Google Ads management, guaranteed to drive in new leads and revenue growth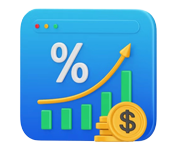 Maximising conversions
Our proprietary process employs high-converting strategies that optimise your Google Ads campaigns with profitability in focus; Giving you the maximum leads for each advertising dollar spent. Our high conversion rates speak for themselves.
Precise Audience Targeting
As the Best Google Ads Agency in Dubai, we leverage audience targeting to create engaging ads that boost your brand's engagement. Our expertise ensures your ads resonate with the right audience, driving higher conversions.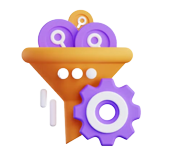 Guarantee More Leads (with same or lower ad spend)
We manage your budget allowing you to receive optimal returns, amplifying the value of your advertising investment. This strategy guarantees both short-term gains and long-term financial efficiency.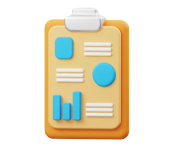 Robust Analytics & Reporting
Partnering with Soar unlocks a wealth of actionable insights through comprehensive analytics and dashboard-based reporting. These insights empower you to make informed decisions that drive not only immediate results but also sustainable growth for your business.
Our Dynamic SEM Strategies
At SOAR, your Google Ads agency in Dubai, our SEM solutions are crafted to elevate your business to new heights. With our expertise and tailored strategies, you can rise above the competition, reach your marketing goals, and unlock the full potential of Search Engine Marketing.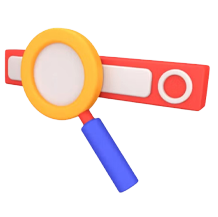 Google Ads
Experience an immediate boost in page traffic and lead generation with our Google Ads strategy, supercharging your online presence. Our expert team crafts campaigns that ensure your budget delivers optimal results. Whether you're looking to increase website traffic or generate leads, our tailored strategies are designed to drive measurable success.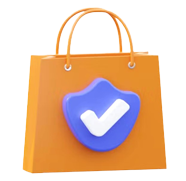 Retargeting and Remarketing
We understand the power of second chances and ensure that users who've shown interest are re-targeted for checkout & conversion. By strategically re-engaging with tailored messaging and offers, we reconnect relevant customers to your brand, ultimately leading to higher conversion rates and a significant boost in revenue.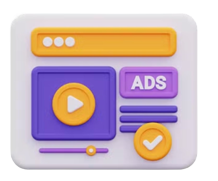 Display & Banner Advertising
Through compelling visual presentations of your products or services, we keep your audience engaged and inspired to take action. Whether it's a second look or a final checkout, our strategic approach ensures that your offerings remain top-of-mind, increasing the likelihood of conversions.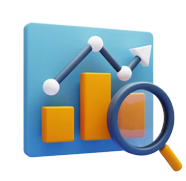 Conversion Rate Optimization
Our experts refine on-page design to boost conversion rates, ensuring that every visitor is more likely to take the desired action. By optimizing user experience and streamlining the conversion process, we transform your website into a conversion powerhouse, driving better results and increasing your online success.
NEW SALES LEADS
GENERATED
NEW INSTAGRAM
FOLLOWERS Generated
Ready To Double Your Sales?
Ready to soar to new heights with your brand? Reach out to Soar today to drive increased sales and profitability. Whether your goal is heightened brand awareness, enhanced sales growth, or amplifying lead generation, we are a Digital Marketing Agency in Dubai guaranteed to drive success.
Is SEO a one-time effort, or it require ongoing maintenance?
Search engine optimization (SEO) is a continuous endeavor. With search engines regularly updating their algorithms, it's imperative to partner with a reputable SEO company in Dubai for ongoing website optimization. This ensures your website maintains and enhances its search engine rankings in the ever-evolving digital landscape.
How does PR from a Dubai Google Ads agency enhance credibility?
PR services from a leading Google Ads agency in Dubai are paramount in elevating your brand's credibility and trustworthiness. We excel in conveying your brand's identity authentically, crafting strategic messaging, and effectively engaging your target audience, resulting in the establishment of trust within the public eye.
What specific SEM services and results can I anticipate when collaborating with a PR agency in UAE ?
Collaborating with one of the top PR agencies in UAE, SOAR PR, promises elevated brand visibility, exponential sales growth, and a formidable industry position. Our unwavering mission is to empower your brand and steer it toward remarkable success.
Why should I consider Soar PR as my digital marketing agency in Dubai, especially for SEM services?
As the top digital marketing agency in Dubai, Soar PR is known for creating viral campaigns that drive sales. Our team of advertising experts, data analysts, and web designers is dedicated to supercharging your customer acquisition and sales funnel, ensuring your brand's success in the digital landscape.
Social media marketing services in Dubai offer several advantages for businesses. Firstly, they help you engage with the highly active local population on platforms like Facebook, Instagram, and Twitter. This engagement allows you to build relationships and foster a sense of community around your brand. Additionally, social media enhances your brand's visibility in a competitive market by leveraging compelling content and paid advertising. It also provides effective tools for lead generation, allowing you to capture potential customers and nurture them into paying clients. Furthermore, social media serves as a valuable platform for gathering customer feedback, helping you refine your products and services. Lastly, it provides an opportunity for global reach, making it easier to expand your business beyond Dubai.