Boost your Visibility by Connecting with Brand Advocates and Influencers
Influencer marketing is one of the most effective strategies for acquiring customers.
We tend to trust a third party's recommendations more than the brand itself. Influencer marketing lies at the very core of what professionals at Soar PR do.
Influencer marketing has emerged as one of the most successful methods for growing a brand's customer base and visibility. As buyers, we are likelier to believe recommendations from a third party than from the brand. At Soar PR, we create and implement unique influencer marketing strategies to support your brand's expansion and audience reach.
Our team of professionals at Soar PR are experts in influencer agency, and we use this strategy as a core part of our public relations services. With our assistance, you can increase your company's visibility throughout the UAE and beyond. Our expertly crafted influencer marketing techniques raise brand awareness and increase website traffic.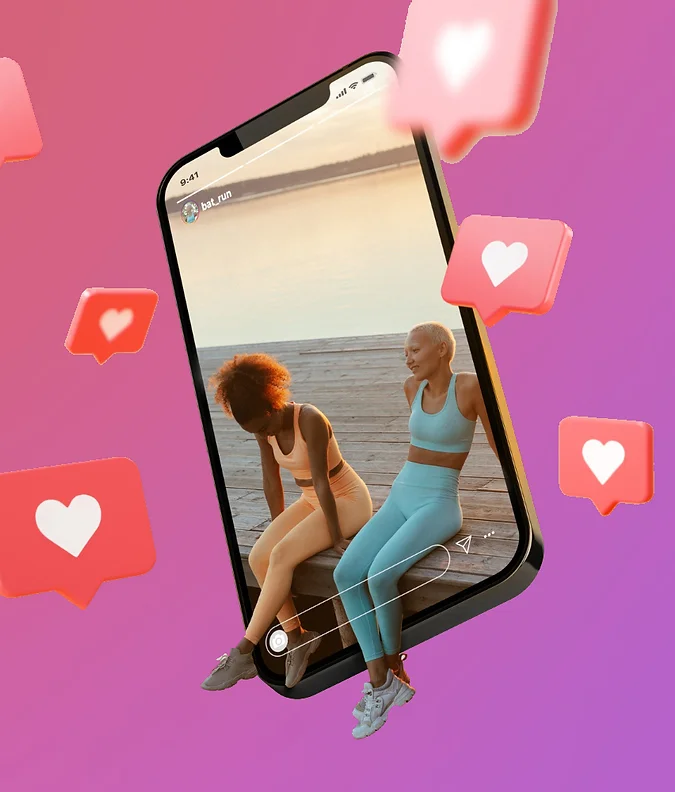 With our influencer marketing strategies, you can boost your company's visibility across the UAE. At Soar PR, we develop and execute customized influencer marketing strategies.
Based on your brand's goals and customers, our influencer marketing strategies will assist you in harnessing growth. For us, influencer marketing involves much more than product and service endorsements. We align our PR strategies with influencer marketing to assist your brand break new ground
Drive Traffic & Sales Growth through Strategic Influencer Marketing
We at Soar PR have a sizable network of social media celebrities, popular bloggers, and business leaders. Our effective partnerships with these influencers help us increase your visibility. These influencers advocate for brands and give their followers recommendations. Our influencer marketing strategy increases your online visibility. Our highly customized influencer marketing strategies build brand awareness and drive more traffic to your website. Our influencer marketing PR services include:
Identification and selection of top-grade influencers specific to your brand
Tailored content creation and collaboration
Campaign and strategy development for influencer marketing PR
Monitoring of analytics
Optimized distribution strategy development
Soar PR is your one-stop public relations agency in Dubai to boost channel visibility. We help you select the right influencers so your brand receives the attention it deserves. Your services and products are competing in a digital-first era. Leveraging influencer marketing strategies and aligning them with PR will offer your company the much-needed spotlight.
It is easy to conquer new markets with the help of influencer marketing strategies.
Soar PR supports businesses of any size and structure across various sectors. Our strategic influencer marketing PR strategies will lay the foundation for success for your brand. Arrange an appointment with us to learn more about our influencer marketing PR services.
Why opt for our influencer marketing services
Our influencer marketing strategies lend a trusted voice to your brand. We collaborate with numerous influencers who have developed good credibility with their followers. You can achieve actual marketing results with concise brand placements using our influencer marketing. Our strategies are effective in developing winning partnerships and engaging and connecting with our brand-centric influencers allows you to foster a strong relationship. In the future, these influencers will help you promote numerous products and services.
One of the main reasons you should invest in our influencer marketing PR services is that our strategies lend a trusted voice to your brand. We collaborate with numerous influencers who have developed good credibility with their followers. These followers respect influencers' content, and by utilizing our Influencer Marketing Agency in Dubai, you can achieve actual marketing results with concise brand placements.
Methods Deployed by us
for Influencer Marketing
We use a range of methods for influencer marketing, including hosting giveaways, affiliate marketing, guest blogging, sponsored blog posts, and brand ambassador programs.
Host Giveaways
Affiliate Marketing
Guest Blogging
Sponsored Blog Posts
Brand Ambassador Programs
Types of Influencers We Work with
At Soar PR, we always believe in offering you versatile services.
Therefore, we let you choose influencers based on your requirements.Here are the types of influencers we possess for marketing:
If you are looking for the best influencer marketing and Digital Marketing Agency Dubai, look no further than Soar PR. Our customized strategies
will help you achieve your brand's goals and reach your target audience effectively. Get in touch with us today to learn more about our influencer
marketing services.
Connecting brands with bloggers, vloggers, and social media influencers in the UAE is an essential component of our strategy. Being the best PR agency in Dubai, we strive to bring your brand's narrative to life by fostering relevant connections.
We also collaborate with influencers to craft PR campaigns for your brand. To know more about our influencer marketing PR services, reach out to us at the earliest.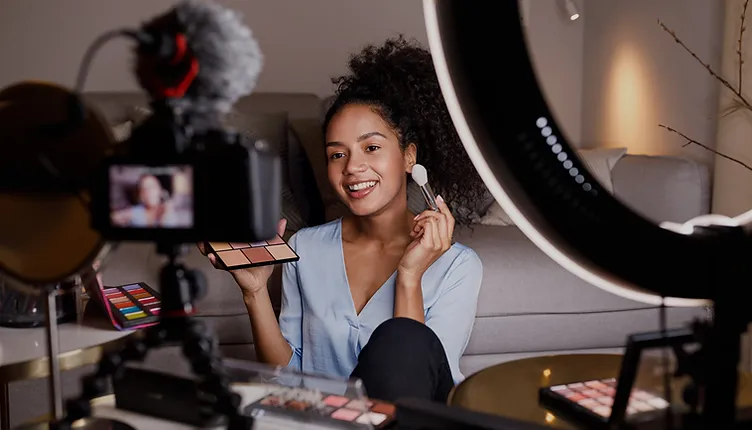 At Soar PR, we also collaborate with social media influencers to shape and reshape your users' opinions.
We leverage our expertise in social media marketing to help your brand achieve feasible goals. We help you build a relatable and well-crafted narrative of your brand on major social media platforms.
GUARANTEED COVERAGE IN LEADING PUBLICATIONS
NEW SALES LEADS
GENERATED
NEW INSTAGRAM
FOLLOWERS Generated
Unlock Your Brand's Potential with SOAR PR
Ready to soar to new heights with your brand? Reach out to SOAR PR today to drive increased sales and more. Whether your goal is heightened brand recognition, influencing purchasing choices, or amplifying lead generation, we are a Dubai PR agency that possesses the expertise and skills to steer you toward success. Join us in soaring towards your goals today!
What Is Influencer Marketing?
A form of social media marketing that involves endorsements and product promotion by influencers, individuals, or organizations. Those presumed to be experts in their field or have a large following. By uploading original content to social media platforms like Instagram, YouTube, Snapchat, or other online channels, influencers are able to influence the buying habits of others.
How Influencer Marketing Can Affect Our Business?
With influencer marketing, influencers will create quality content for your brand. Consumers are more likely to associate your brand with excellence when you consistently post quality content.
As a result of endorsements and product placements, brands can reach new audiences - and audiences who are highly engaged and trust the influencer.
What Makes Influencer Marketing So Effective?
A successful marketing strategy uses tactics such as word-of-mouth marketing and social proof, critical components of influencer marketing. People trust their peers, friends, and admirers more than companies that sell the products and services they buy and use.
What Are The Three Main Goals Of Influencer Marketing?
Major three goals of influencer marketing are: There are four objectives that an influencer marketing campaign should aim to accomplish: Build brand awareness, enhance brand image, and increase brand loyalty. Increase social engagement and interactions. Improve conversions (e.g., newsletter subscribers, free trial sign-ups, purchases, etc.)
Does Influencer Marketing Fit Into Small Brands' Budgets?
The benefits of influencer marketing are greater than those of other digital marketing strategies. For example, it has been proven to outperform banner ads and is becoming the preferred method of marketing new products.
Soar PR develops and customizes marketing campaigns, allowing smaller brands to invest without the high-level risk normally associated with marketing campaigns. Across a wide range of sectors, we can support businesses of any size and structure.