PR agencies help their clients grab plentiful attention and reputation among the public, and also help them do positive promotions of their brand or services. PR agencies also play a crucial role in image-building on online as well as offline platforms. Soar PR, inarguably the best PR agency in UAE is renowned for running successful PR campaigns for a wide range of clients in Dubai and all over UAE. We have ample experience in rendering significant mentions and promotion ideas that can transform and skyrocket the popularity as well as the image of our clients almost instantly.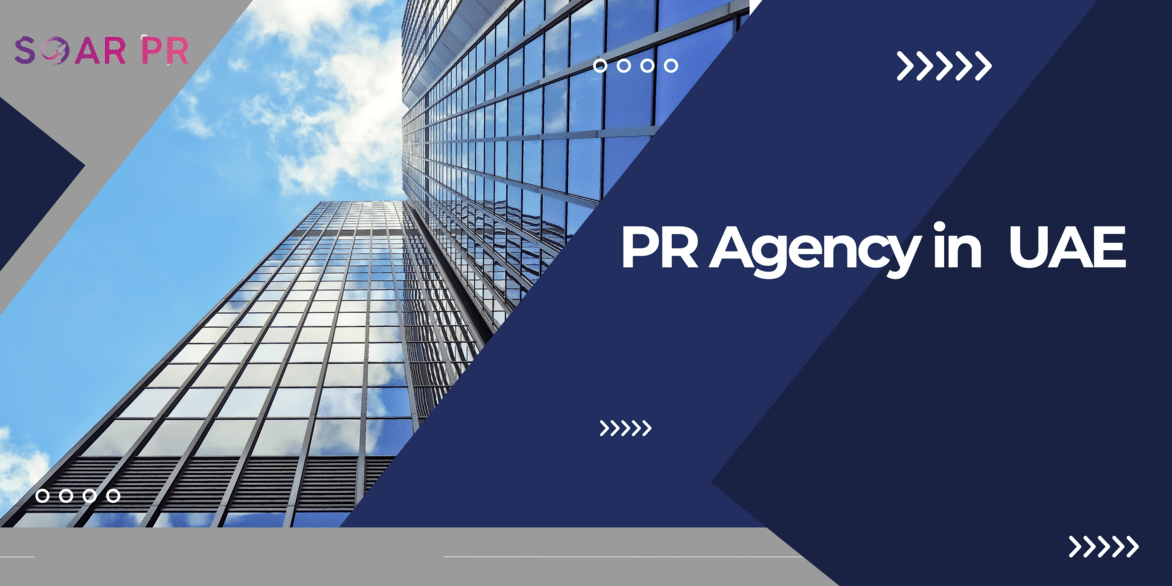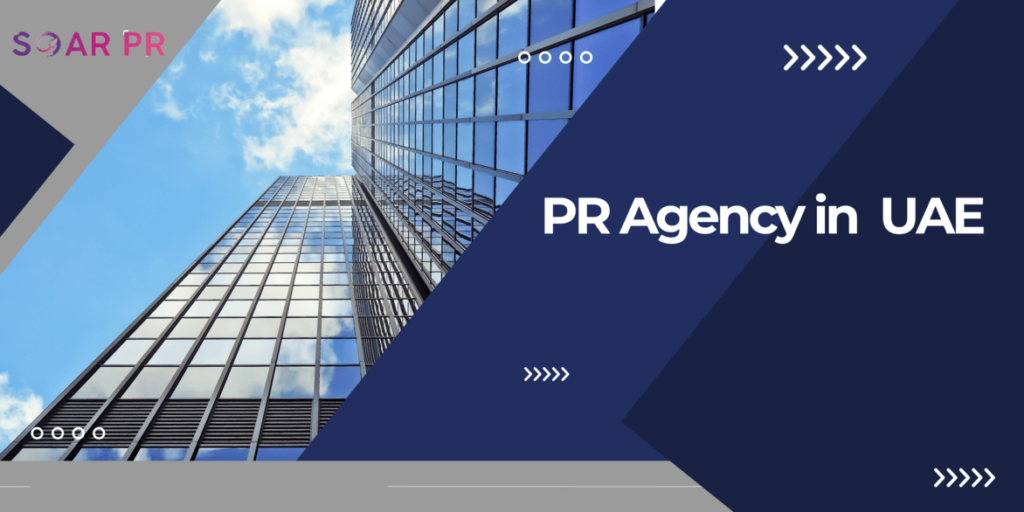 The qualities and factors that set us apart and establish our supremacy
Our undeniable efficiency and expertise as one of the best PR companies in Dubai can be majorly credited to our team, our knowledge and understanding of the PR mechanism, our connections, and the years of experience that we have in the field. However, there are certain qualities and accomplishments that have made us the most sought as well as preferred PR agency in Dubai, some of which are mentioned below:
● Our Unmatched Excellence in Reputation Management
Soar PR has connections with reputed media houses and professionals which eventually helps us manage or build the reputation of our clients. Our team is skilled at building significant connections and long-term professional relationships with clients and associates. Moreover, we possess exceptional skills in curating PR strategies that promote the image of clients across various platforms and mediums.
● Dedicated and Personalized Planning for Every PR Campaign
We do not believe in generalizing our approach or strategies for every campaign we offer personalized individual assistance in accordance with the specific requirements of our clients. We selectively curate the campaign by choosing the appropriate methods, mediums, and platforms that would be suitably favorable or yielding for each of our clients. Soar PR puts dedicated efforts into every project or campaign which makes us one of the most dependable and reliable PR companies in Dubai.
● Our Commitment to Providing Honest and Unbiased Input
We know the importance of honesty and transparency in providing optimum PR services to our clients. We provide reliable and trustworthy inputs to our clients to help them derive long-term outputs and results from the campaigns or strategies developed according to their specific needs. We take care of the sentiments and the image of our clients with truthfulness that is devoid of any false or hypothetical claims and suggestions.
● Our Understanding of Digital Marketing Techniques
In order to provide our clients with all-around services we have also made ourselves excel in providing digital marketing services that will strengthen the reach and reputation of our clients on all online social media platforms by all means and methods. We not only sensationalize our clients but also offer them a robust online presence that enhances their online image multiple folds.
● Our Expertise in Writing Compelling Press Releases
One of the primary things that we can proudly boast of is our unmatched proficiency in writing compelling press releases that establish the image and identity of our clients in every online and offline social circle. We have the best writers and media professionals on board with us who not only hold proficiency in writing perfectly crisp, attractive, and engaging content but also have sources and connections to them posted on the most authentic and reliable sites.
Conclusion!
Soar PR performs all its professional obligations with utmost honesty and perfection to make its clients, their popularity, and reputation soar higher both in the online as well as offline realm. We have marked our place as one of the best PR companies in Dubai. Moreover, we are also renowned by many of our clients as the best PR agency in the UAE. So, if you are also looking to run a successful PR campaign, do visit our website to learn more about us and our services.